You can have several reasons to buy a camera. You may find it important that you can turn important moments into images, or you may find it fun to play with a camera! I bought my first camera a year ago. Yes, I've only been photographing for a year, but I learned a lot in that year. During that time I bought a second camera and was able to shoot for some very cool people!
Now I have two cameras that are not easy to carry, they are DSLRs that are heavy and big. If I'm going to travel and do a city trip for example, it's great fun to take my Canon 6D Mark II with me, but it's definitely not necessary! To find out which one is sufficient enough for that you have to keep on reading 😉
In general you have four different types of cameras. I know most about Canon myself, but I will try to involve other brands. The four types of cameras you have are: Polaroid camera, Compact camera, System camera and DSLR camera.
So, do you keep a close eye on Media Market and the discounts of Coolblue? Let's found out which camera you should at in the store!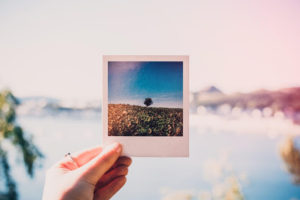 Polaroid camera
One of the most popular cameras of our time is the polaroid camera. It used to be one of the few cameras you could buy, but now it is a very nice way to take your picture and print it right away!
You can buy different variants of it. The most popular one is the Instax Mini, which makes it really easy to click and go. Recently a new version was released, the Instax Square. With it you can take digital photos and choose which ones you want to have printed by the camera.
The prices:
Instax Mini 9: €69
Instax Square sq10: €170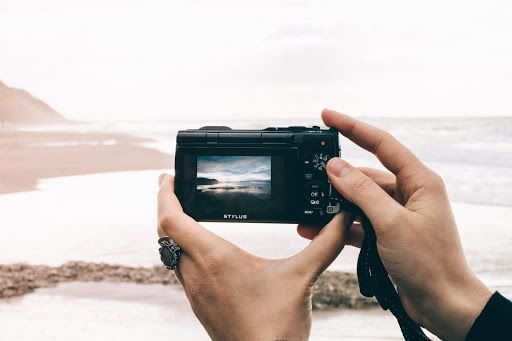 Compact camera
These cameras are perfect for people who want to take a nice, quick and easy photo. Not too much hassle, just point and click! This kind of camera is especially great for on the road, the nice snapshots and for holidays.
These cameras will bring a nostalgic feeling, especially for the younger generation. Who didn't have this as their first camera! In the days when the camera of your mobile phone was still 3 megapixels (or you didn't have a camera on your phone at all) this was something that was a staple in your bag.
Nowadays, these cameras are still popular, despite the fact that smartphone cameras are pretty good. They still surpass the phone's camera! (We are talking about the new ones here)
Take for example the "Sony Cybershot DSC-HX90V" A fine camera that photographs and films, with which you can zoom in perfectly (optical zoom, so a sharp zoom!) and has a folding screen for all your selfies.
This camera is on www.cameranu.nl for €287 (discounted).
A tip: If you decide to buy a compact camera, don't buy a cheap one. If the price of the example above is already too high for you, it is better not to buy a camera. If you go below this amount, the quality of the camera will be almost as good as that of your mobile phone. It will a shame to spend your hard earned money on it!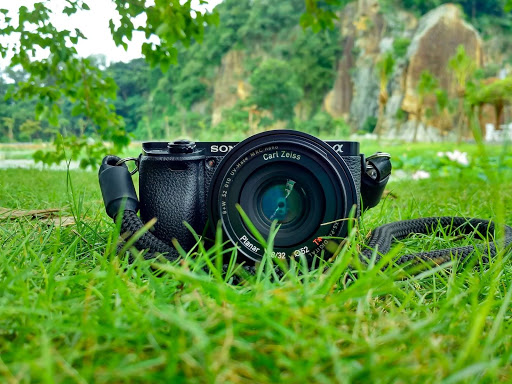 System camera
After the compact camera you get a camera between a compact Camera and a SLR camera, the System Camera!
What is the difference between a Compact camera and a System camera?
1. With a system camera you can use different lenses, with a compact camera you cannot;
2. A system camera is slightly heavier than a compact camera;
3. A system camera can produce better quality photos;
4. A system camera can also be seen as a professional camera;
5. You can "play" more with a system camera, it has more functions than a compact camera.
There are all kinds of professional photographers, most choose an SLR, but there are also many who choose a system camera. Also called "Mirrorless".
You have many different system cameras, from beginner to professional. A beginner system camera is around €500 for a professional you'll pay around €1500.
So: why would you choose a system camera? It is lightweight, works both as a click-and-ready and with setting functions, and it has interchangeable lenses.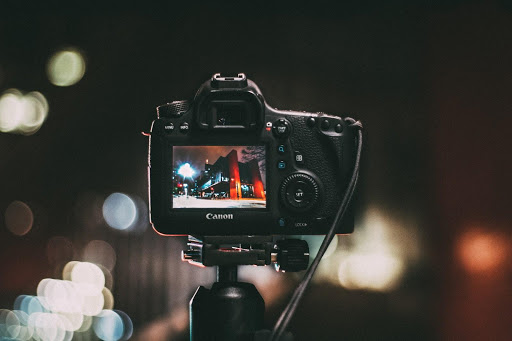 DSLR cameras
Then my favorite camera, the DSLR! Also with an DSLR you have different types from beginner to professional. I have one of both them, the Canon 750D and the Canon 6D Mark II.
Whether a camera is a beginner or a professional depends on a few things:
Whether the camera's sensor is large or small. A Full Frame sensor (the part where the light falls on and where the photo is converted into a technical image) is always much more expensive. With beginner cameras you will only find the smaller version of the Full Frame, an APS-C sensor, which is 2.5 x smaller than the Full Frame.
How difficult it is to use the camera. With a beginners camera you will find on the turntable top positions for portrait, landscape and macro. These are settings that you cannot adjust, but are useful if you want to have the right settings quickly when shooting one of these subjects!
With a professional camera you have none or almost none of these modes on the dial.
So, why buy an DSLR?
1. Because it's really fun to play with an DSLR. Because of the many positions and settings you can go in many directions with this camera and practicing with it is a lot of fun;
2. It looks professional;
3. The quality of the photo is much higher. If you want to have a photo printed on a canvas, it is best to use a photo from an DSLR camera (or a more expensive system camera).
The price of an DSLR is much higher. It ranges from the "Canon EOS 4000D" for €295 (I do not recommend this) to the most expensive "Canon EOS 5D Mark IV" for €3.349
Same with the DSLR's: be prepared to spend some money on them, otherwise you won't get enough in return.
Which cameras do I recommend?
Beginner
"Canon EOS 750D" €449 at www.kamera-express.nl
"Nikon D3500 + AF-P DX 18-55mm f3.5/5.6 G VR" €469 at www.coolblue.nl
Between camera (Not really beginner anymore, but not yet professional either.)
"Canon 77D" €699 op www.coolblue.nl
"Nikon D7200" €969 op www.coolblue.nl
Professional
"Canon 6D Mark II" €1679 at www.coolblue.nl
"Nikon D750" €1849 at www.coolblue.nl
Have fun picking out a camera! If you have any questions, you can of course ask them below!
Lots of love, Joy